You are beginning in hot wire cutting (foam cutting), or you want to learn more about the free CNC software Jedicut ? Features, tips and tricks…
This tutorial is the first part of a new series of articles explaining step by step how to use Jedicut. The first step : how to install Jedicut ?
Download Jedicut
Jedicut is a free software. You can dowload it on Jedicut's download page.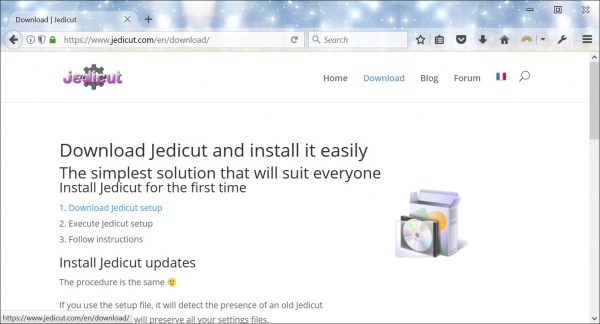 When you are on this page, click on on the link Download Jedicut setup.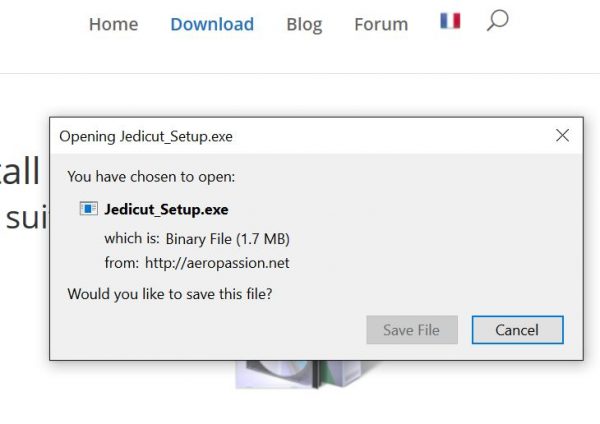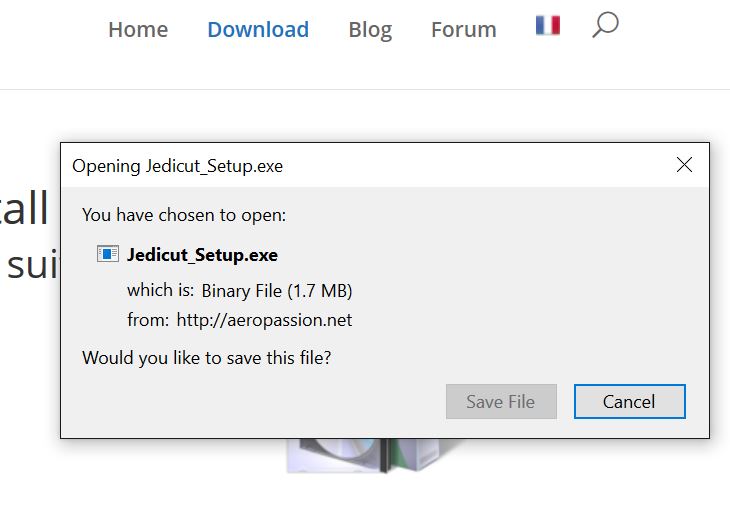 Your internet browser allows you to dwnload Jedicut's setup file. Here I'm using Firefox.
Save this file where you want on your computer.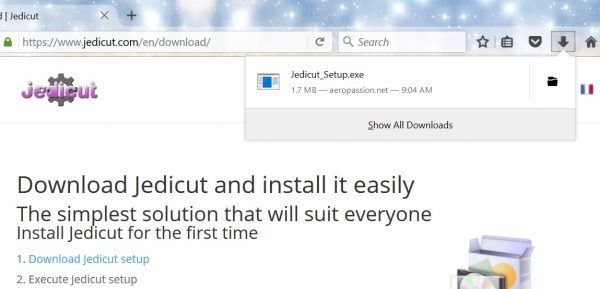 Once the download is complete, execute the file Jedicut_Setup.exe.
Windows safety checks
Be careful : After a Windows update, you computer may show you this warning (I'm sorry, I don't have it in french). It's a false warning ! I suppose a next Windows update should make it disappear.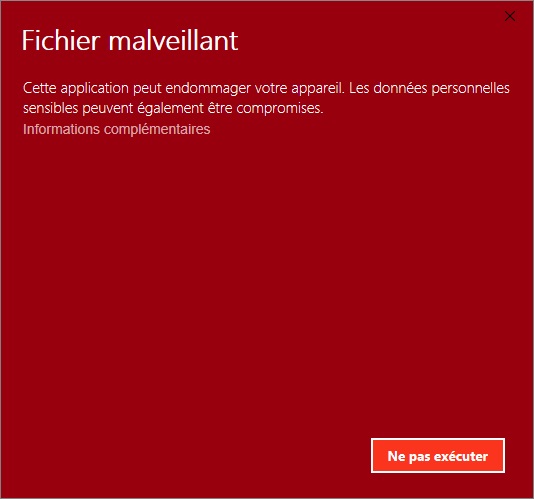 If you see this message, you have 3 choices :
You can click on More informations, and click on Execute (I think it's this, in english).
You can  move Jedicut_Setup.exe file to another repository, and execute it again. It's strange, but the warning desappears.
You don't trust Jedicut, and you abandon this install.
If you launch Jedicut_Setup.exe, you should see another Windows control. It's a yellow one. You can see it when installing many softwares like Firefox, Notepad++, Chrome…
You just have to click on Yes.
Follow Jedicut's setup instructions
Now, Jedicut's setup is starting. Select your language for the setup.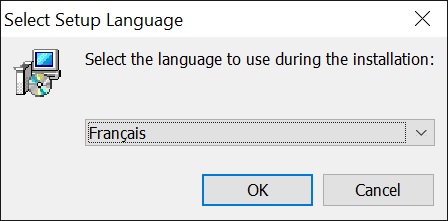 After that, you have to accept license agreement. If I summarize it : you accept that Jedicut is a free software, and I therefore request that it can't be used for commercial purposes 😉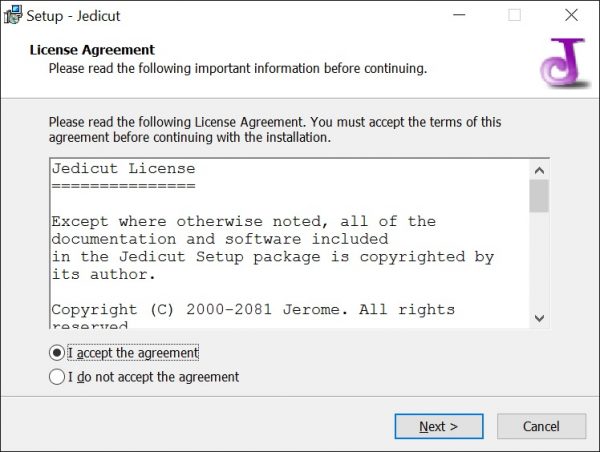 If you accept the agreement, click on Next.
Nex step is very classical : you can choose if you want shortcuts.Click on Next.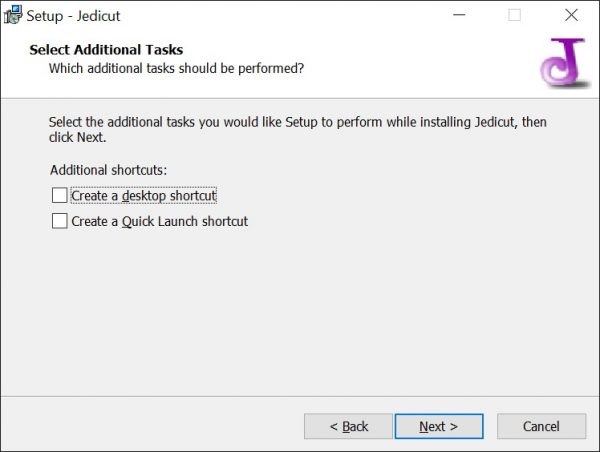 It's almost ready. Click on Install.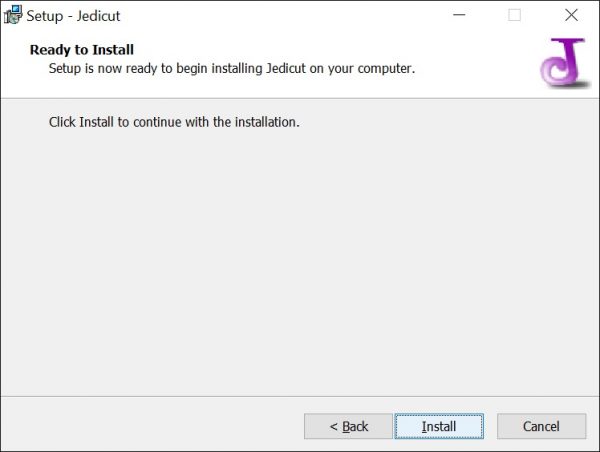 Now Jedicut is installed. You can read some informations to support Jedicut and join the community of Jedicut.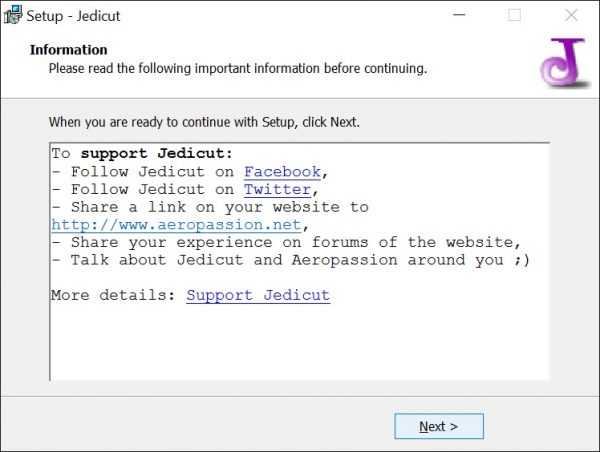 As you can see, I don't replace aeropassion.net by jedicut.com everywere. I will do it soon 😉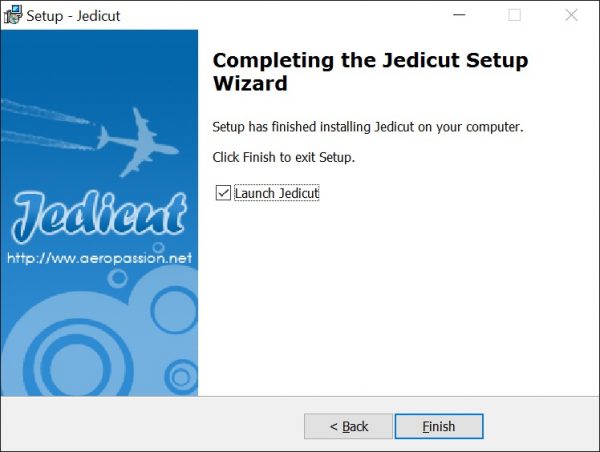 Click on Finish, Jedicut is launching. The first time, Jedicut is in french, but it ask you to choose your favorite language.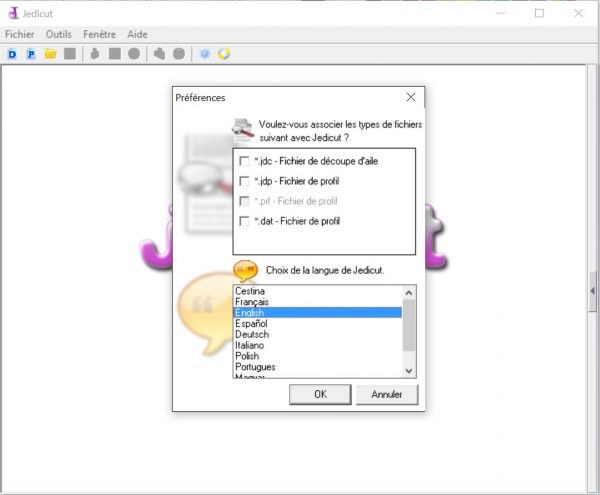 Jedicut is ready !
Next step, the configuration of Jedicut to control the CNC controller you choose for you hot wire cutting device.