Hi all !
For a few weeks, I have been working a new website dedicated to Jedicut and 4 axis CNC controller.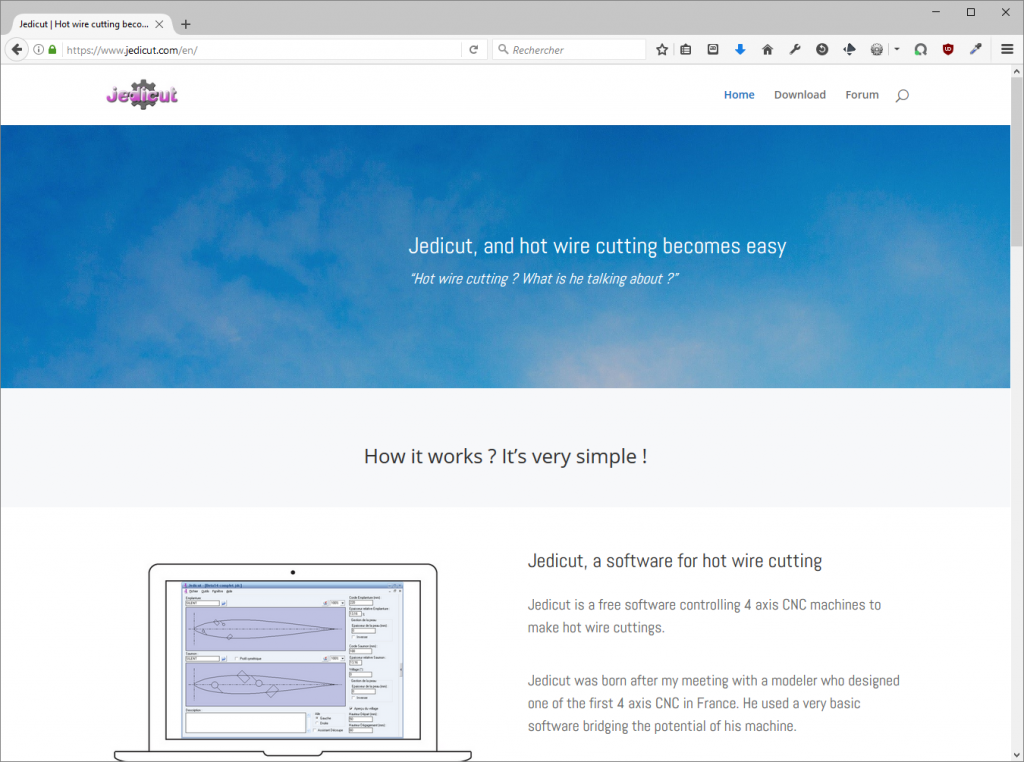 The new URL : https://www.jedicut.com/en
You can fin a new home page, a new download page for Jedicut, and a new forum. This website is more easy to use and modern.
Be careful : if you subscribed on the old forum, you will have to generate a new password using "I forgot my password" link.
All CNC content will be migrate new weeks to this new website.
What do you think about this ?